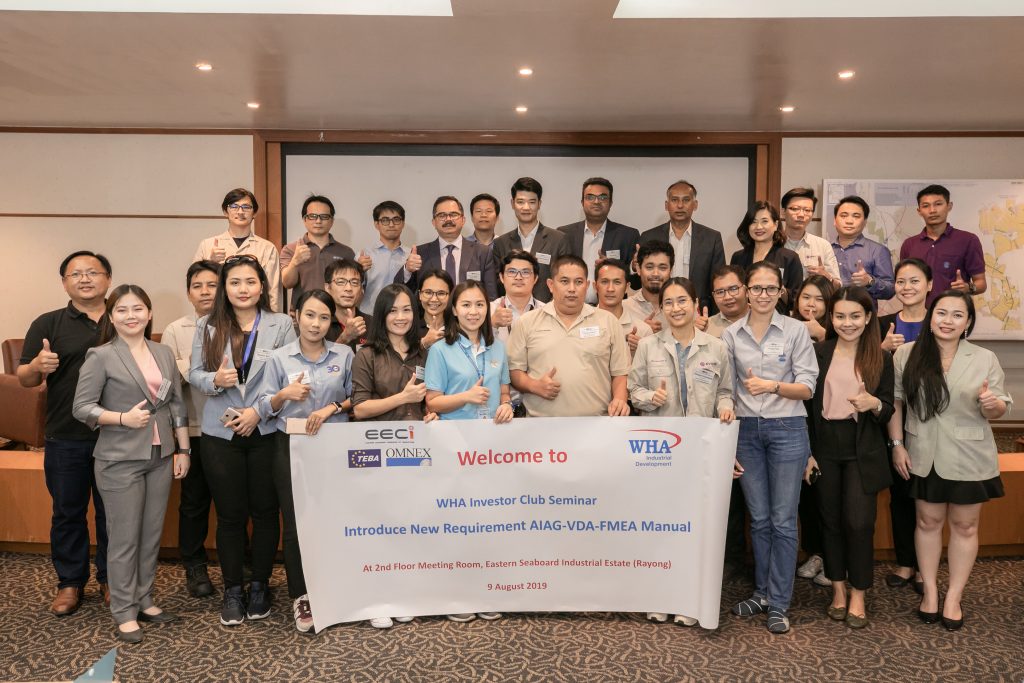 On August 9th, 2019 Introduce new requirement AIAG – VDA FMEA manual has successfully taken place at Eastern Seaboard Industrial Estate (Rayong) Office.

The Thai-European Business Association (TEBA) together with synergetic cooperation of WHA Industrial Development, Omnex Group and Eastern Economic Corridor of Innovation (EECi), welcomed over 30 attendees from thai automotive and auto parts industry.

Our special thanks for the insightful contributions goes to the attention of the participants anddistinguished speakers: Dr. Ravipat Phudpong, Director of Collaboration Development Department, Eastern Econnomic Corridor of Innovation (EECi) and Mr. Chad Kymal, Founder and CTO, Omnex Inc.