ASEAN PPP Summit 2019
April 4, 2019 @ 8:00 am

-

6:00 pm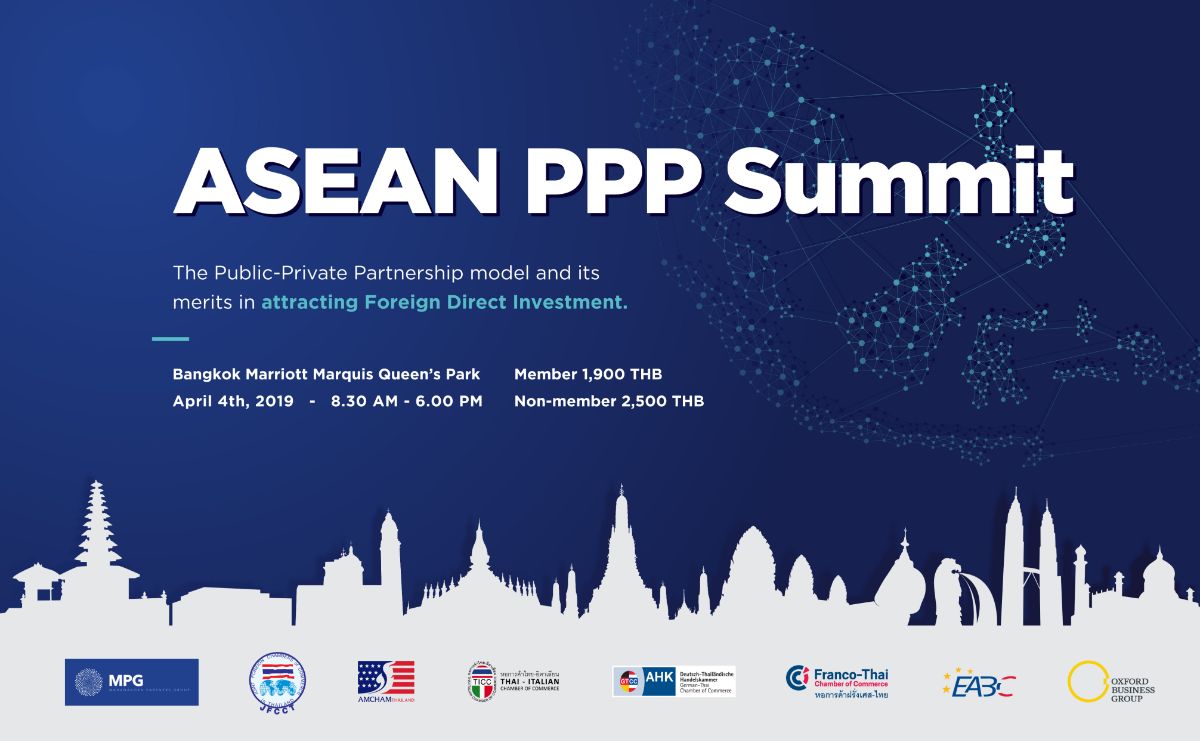 2019 Edition of the ASEAN PPP Summit
The Public-Private Partnership Model and its Merits in Attracting Foreign Direct Investments
Now in its second edition, the annual leading forum on infrastructure investment in Southeast Asia provides a high-level platform for sharing knowledge and fostering business opportunities in the ASEAN Region. The Summit sets the stage for informative keynote speeches and panel discussions on topics such as:• PPP policies and legal framework
• Policies on foreign direct investment
• Financial structures and credit enhancement
• Arbitration in international project finance
• Market entry strategies and bid management
• Capital project management
• Smart infrastructure for regional competitiveness

Our distinguished speakers will be dignitaries and ministers of the host Government and of other ASEAN member states, as well as global business leaders.
Members of TEBA and other Chambers are invited to join this event at member price!
Check out full details of the event here
For more information regarding the event or payment, email pr@thaieuro.biz