Thai European Business Association (TEBA) was established in 2009 by independent Thai and European firms as a non-profit organisation under the Trade Association Act, Ministry of Commerce, Royal Thai Government. We are an industrial manufacturing association whose strongly focus on Automotive and Aerospace sectors. TEBA also has office representative located in Brussel, in order to be up to date on news, regulations and opportunities in Europe.
Our mission is to recognize the positive roles on investment both public and private sectors, to identify and develop trade opportunities between the two regions, Thailand and Europe through:
facilitating industrial and development policies with synergies between European and Thai business specific interests.
strengthening the technological capabilities and the competitiveness of Thailand by facilitating exchanges of experience and trainings between European and Thai businesses through industrial cooperation.
providing tailor-made services catering to specific needs to help promote trade and investment between Thailand and Europe.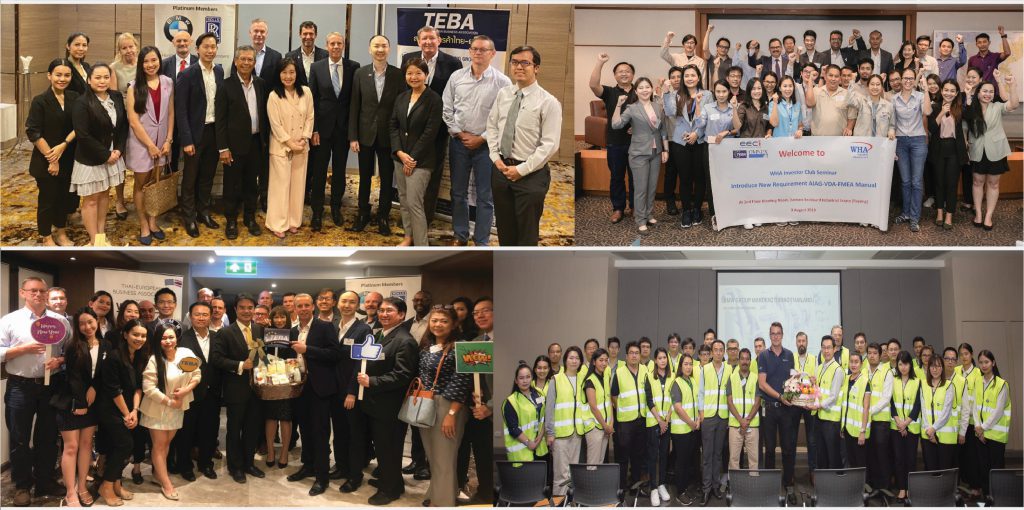 TEBA also affiliates with the largest Thai and European private sectors, joint standing committee on commerce and industries. This bring you a wide coverage of countries to facilitate your needs, especially automotive industry and aerospace sectors.