With its unique venture, our focus is to provide a development bridging program based on partnerships among Thai and European business community. It was created to recognize  the positive role that private-sector investment can have on sustainable development acting as a bridge between commercial and developmental interests.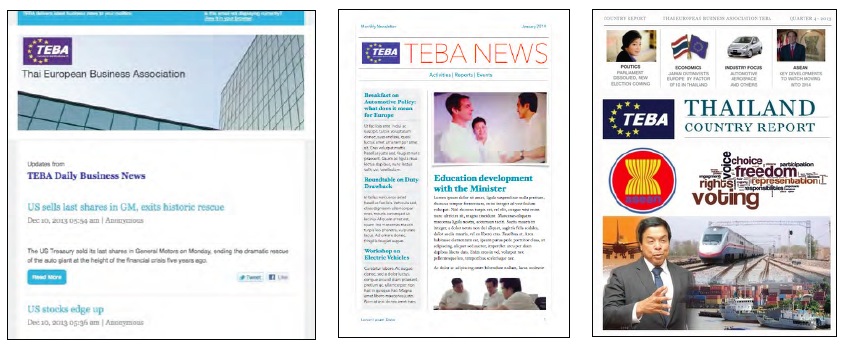 TEBA identifies key issues and recommendations from the working groups in order to improve the business climate. Issues relating to policies and regulations are raised and activities are planned accordingly to table them with the appropriate institution and represetations.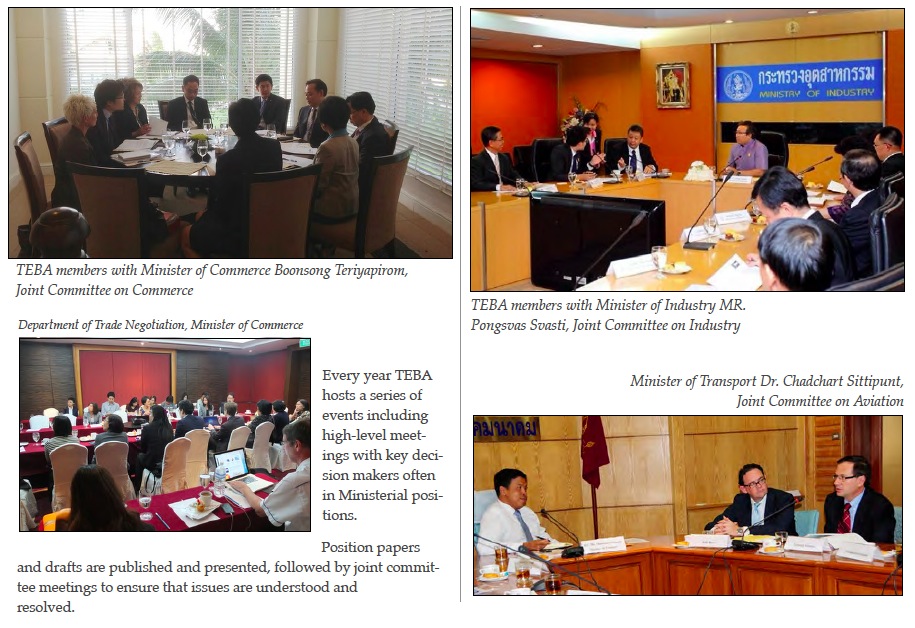 The program works with Thai and European industries behaving as investors seeking to put in place new joint ventures with potential partners for a commercially viable businesses and its contribution to local economic development through both our Thai and European representative office.